HEROES is a collaborative research and innovative project that aims to strengthen the links between HPC and IA/ML user communities and HPC centres with the objective to reinforce European capacities in terms of innovation. The project will focus on a software solution for composable workflows in the renewable energy and manufacturing industries for the development of energy efficient products.
Through the development of a new European software solution, HEROES will allow both industrial and scientific user communities to deliver intricate simulation and ML workflows to HPC data centres and Cloud infrastructures in an easier way.
HEROES will integrate major public Cloud resources as transparently as possible, provide an interface for end-users to transparently run workflow components independently from heterogeneous complexity of the underlying infrastructure, and deliver recommendations for the best possible resource to use regarding user specific HPC/ML workloads.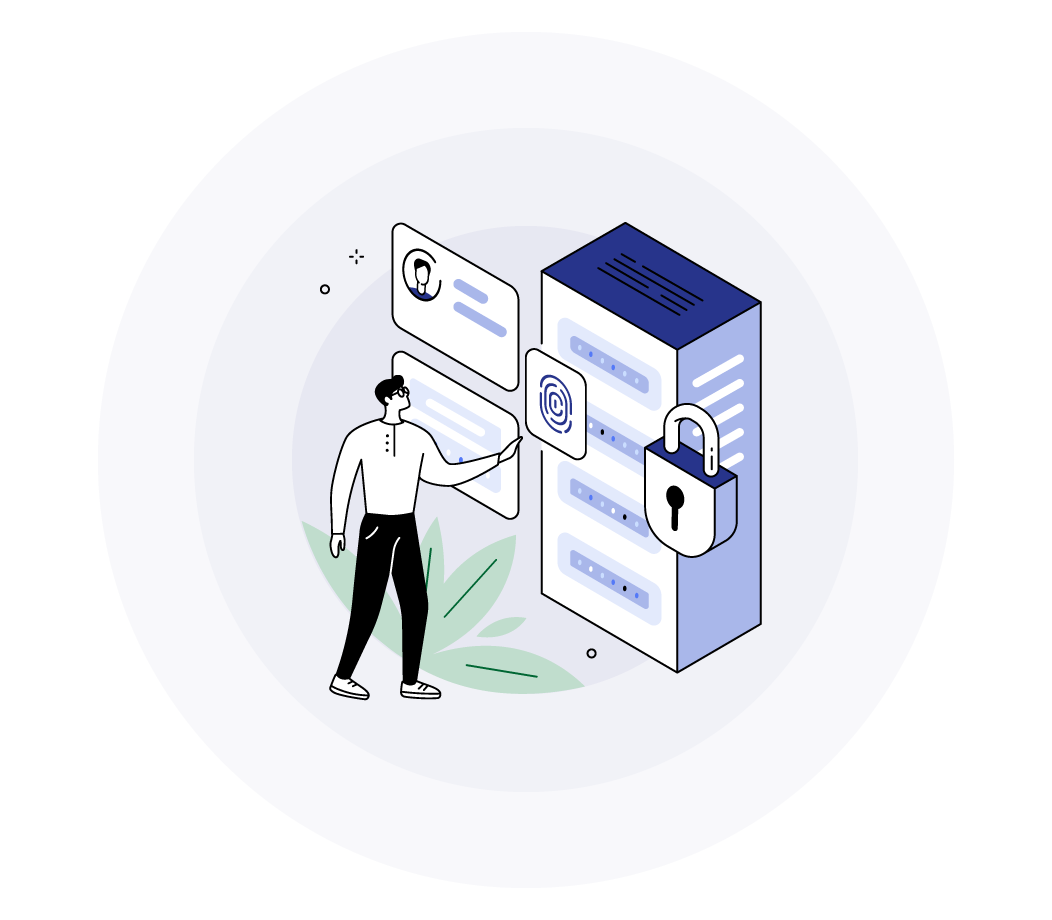 HEROES will allow users to securely access different kinds of resources, via an intuitive and easy to use web portal:
Containerized applications: Singularity, Docker

Resource managers: job schedulers (Slurm, Grid Engine, PBS, Torque, LSF) and Kubernetes clusters (K8S)

Public Cloud resources: AWS, GCP, Azure or other public cloud providers

Data managers: from users' workstations, of object storages (OneDrive, Dropbox, Google Drive, Globus…)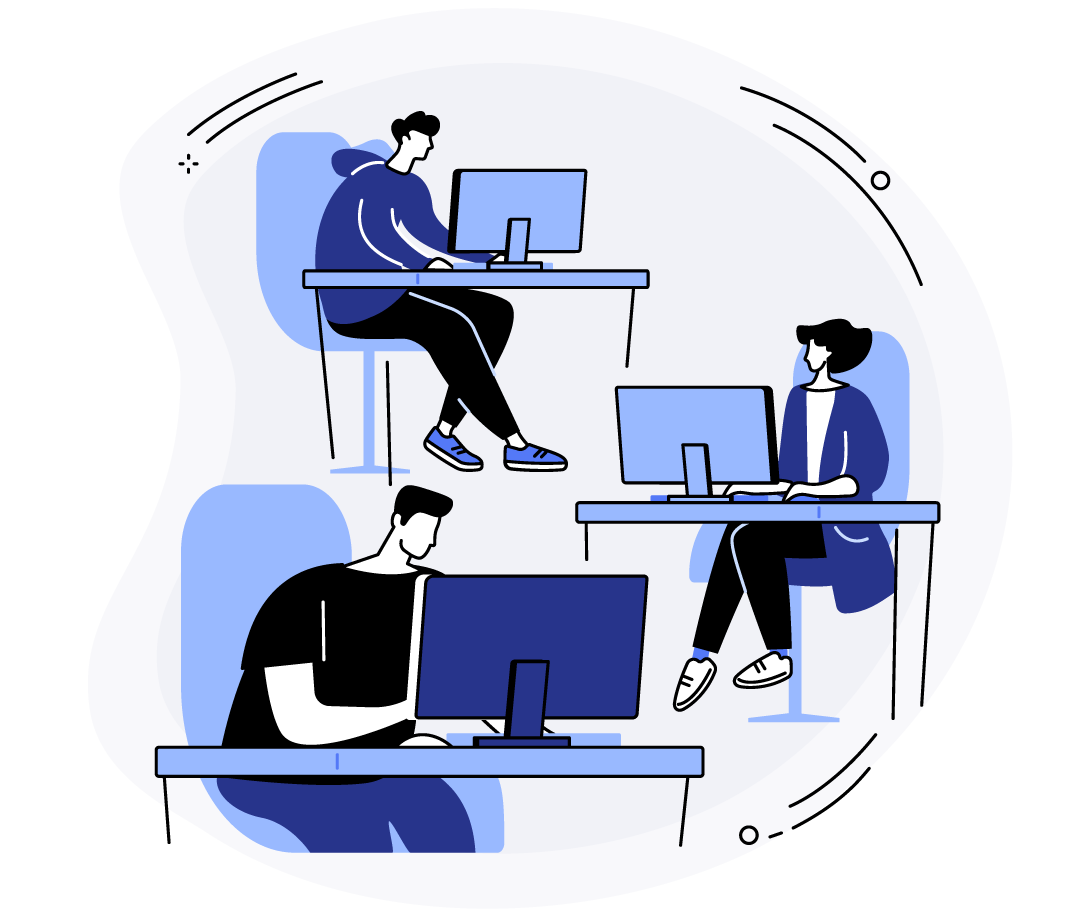 HEROES has the ambition of accompanying European HPC-focused SMEs towards the commercialization of the software developments as well as other outcomes of the project.
As an integral part of the European HPC ecosystem, HEROES directly contributes to the realisation of EuroHPC program objectives by democratizing the access to heterogeneous computing infrastructures for both the industry (large accounts and SMEs) as well as the research and scientific community.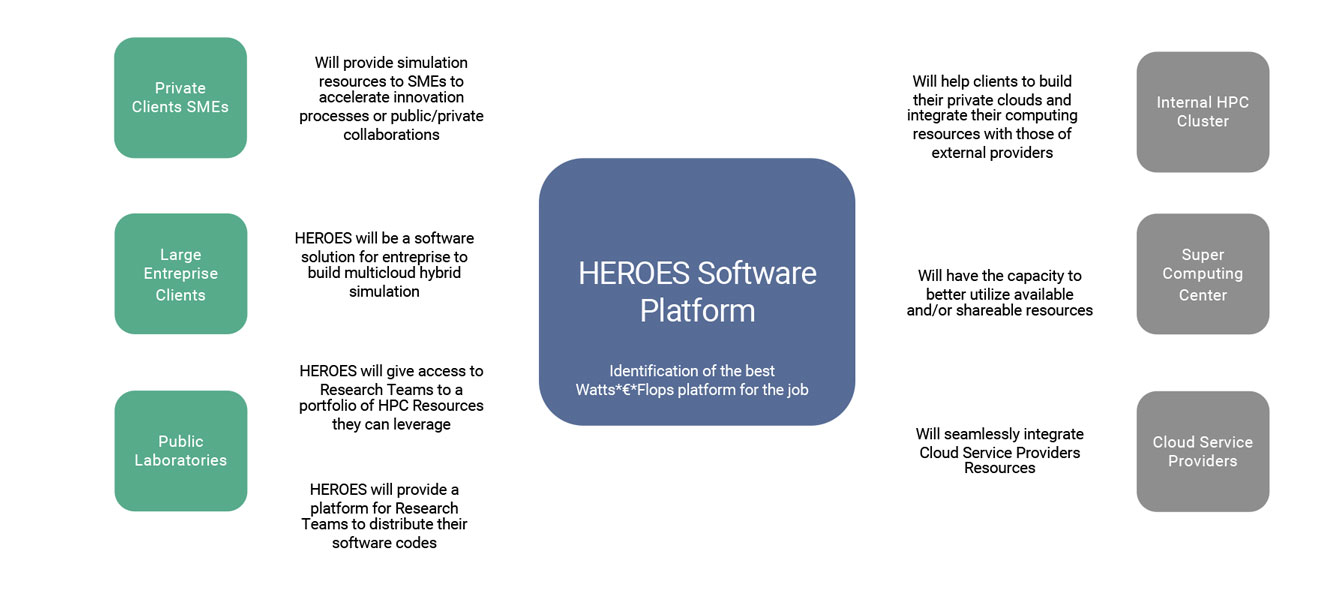 The project is also closely related to ETP4HPC by addressing multiple key research points of its strategic research agenda (SRA 3). For instance, HEROES will gather workflows and heterogeneous resources with the aim to prototype and evaluate the application of new technologies for HPC or AI services, such as power efficiency, Resource management and orchestration support for complex workflows, and the virtualisation of HPC.